Sirens
100 Watt Yelp Police and Emergency Vehicle Siren
Item No.: SR001
100W operating power
12V/24V operating voltage
8Ω impedance
Product description: Emergency sirens are crucial when it comes to alerting drivers and pedestrians that an emergency vehicle is in the vicinity. Experienced drivers make numerous judgements when they hear a siren.

#1 Product Description
A siren is the first form of warning in an urban area where it is often difficult for motorists and pedestrians to notice emergency lights, since there are so many flashing and pulsating lights at ground level, especially at night. We offer emergency vehicle lights and police sirens for professionals and volunteers. Whether you are looking for a first-time powerful siren or one to add to a volunteer POV, our emergency vehicle sirens can be adapted to fit any application. If you need to adjust the volume or flip on your warning lights from the same platform, we can help. To learn more about the sirens we offer, just take a look at our products. You'll find what you're looking for.

About The 100 Watt Yelp Police and Emergency Vehicle Siren
Our 100 Watt toggle siren is a simple, but powerful, unit offered at an everyday low price. The 100-watt emergency vehicle siren can be used by police, fire, EMS, and security too. With an easy to use toggle switch controller, you can easily switch back and forth between your programmed police siren sounds including yelp, wail, phaser, hi/lo, and horn. With PA system functionality, you can count on the emergency vehicle system to blast a 100-watt output that will help you clear traffic.
Features:

- 100-watt siren

- Backlit toggle switch control box

- Instant on feature

- 8 Ohms

- Siren speaker sold separately

- Amplifier output of 100-watts

- Creates air horn and mechanical siren sounds

- Built in PA system with Microphone

- Backed by our warranty




Included in Box:

- 100-watt toggle siren
- Microphone
- Backlit control box
- Installation hardware


- Stickers for easy labeling

Packing Info:

[Packing Qty]: 5pcs/carton; [Packing Weight]: 10kg; [Packing size]: 65*28*42cm
>>> Common Sound Effect of Emergency Vehicle Siren



Air-Horn: Usually a separate button on a control panel that is pressed in short blasts, medium, or for even longer duration. It has a deep low sound like an 18-wheeler and demands respect.

Yelp: A series of short, high-pitched 'yelps' that conveys a sense of urgency, mandating a quick response by motorists to move out of the way. One drawback is that the yelps bounce off of buildings lining city streets often making it difficult to locate the actual police vehicle.
Wail: The traditional/original siren sound that repeats elongated, then fading, high and low frequencies.
Manual: Much like the WAIL, but with arbitrary emphasis on the duration of the highs and lows
Phaser: Short riveting high-pitched ray gun sound that is intense and syncopated
#2 Workshop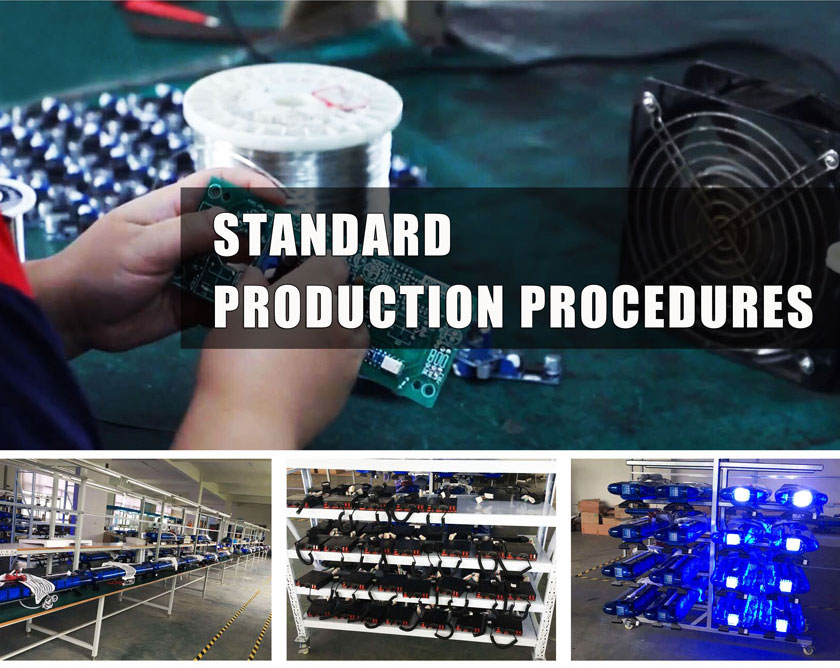 #3 Certificates

J & T sells emergency warning equipment such as LED light bars, beacons, sirens and speakers. Most of which are made in line with European stanards and acknowledged with ISO9001, E-mark and CE certificates. But unlike most factories or trading companies in China, we were founded not only to sell the products, but also help the customers find all kinds of solutions in terms of credibility and specialty of the suppliers, quality, prices and customer-service. Our goal is to provide the customers with the emergency vehicle lightings and accessories that satisfy them the most so they can truly benefit from the deal.

#4 Packaging & Shipping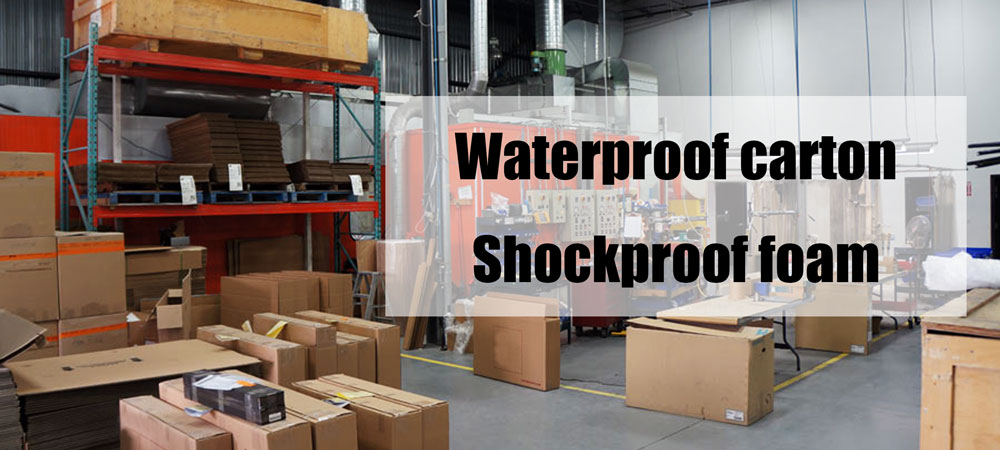 J & T understands the importance of bringing our customers fast and dependable shipping. We work hard to safely and securely ship your order with the least amount of wait time possible.
For international shipping, we only charge and is responsible for shipping fee. All brokerage fees and taxes are not included into the shipping cost. The customer is responsible for these charges and they are dependent on each individual country. Shipment to these countries will be shipped with DHL, TNT, UPS or FedEx.
For calculating the shipping fee, just need to go through the ordering process. The shipping charges will be calculated and sent to you after you told us your shipping information. You will be shown the cost of shipping, as well as given an option for shipping method before you finalize your order.
#5 Payment Information
* We accept many kinds of payment methods such T/T, L/C, Paypal, West Union, etc.
* All major credit cards are accepted through secure payment processor.
* If you have bought multiple items from me, you can send me one payment for all the items instead of paying for them individually.
* If you need to specify the color or other information for the items you purchased, please contact us directly with item number.

Categories
Contact Us
Contact: Johnny
Tel: 0086-577-86919886
E-mail: info@jtelights.com
Add:No.86, Longwan Industrial Zone, Zhejiang, China.