Mini Light Bars
14 Inch Amber TIR LED Strobe Lights for Trucks
Item No.: MB005
High Intensity GEN3rd 1W LED
12V/24V operating voltage
8 flash patterns
Product description: Our LED mini Light bars are used on emergency vehicles such as police cars, fire trucks, construction trucks, EMS vehicles, snow plows, ATV's, motorcycles and the list goes on and on.

#1 Product Description
Looking for an affordable way to add 360-degree warning lights to your construction fleet, emergency vehicle, or POV? The 14 inch amber TIR LED strobe lights for Trucks is the product for you. With a compact footprint, non-invasive magnet mount, and plug and play cigarette plug control switch (optional), the 14 inch TIR is quite possibly the easiest way to add powerful flashing power to your vehicle.
Features:

All vehicles equiped with a 12 volt cigarette adapter.

Additional Features:

- 8 different selectable strobe patterns with a rocker switch to cycle through modes.

- Brighter and more effective than standard LED strobe lights.

- Up to 50,000 hrs life expectancy.

- Bright enough to be seen upto 1/4 mile in distance.

- Memorizes the last pattern used.

- Convex reflectors allow visibility from great distance

Product includes:

- 1 x Strobe unit

Packing information:

Packing Qty: 1 piece / carton

Packing Size: 35*18*9cm

Packing Weight: 3kg



#2 Workshop
#3 Certificates

J & T sells emergency warning equipment such as LED light bars, beacons, sirens and speakers. Most of which are made in line with European stanards and acknowledged with ISO9001, E-mark and CE certificates. But unlike most factories or trading companies in China, we were founded not only to sell the products, but also help the customers find all kinds of solutions in terms of credibility and specialty of the suppliers, quality, prices and customer-service. Our goal is to provide the customers with the emergency vehicle lightings and accessories that satisfy them the most so they can truly benefit from the deal.

#4 Packaging & Shipping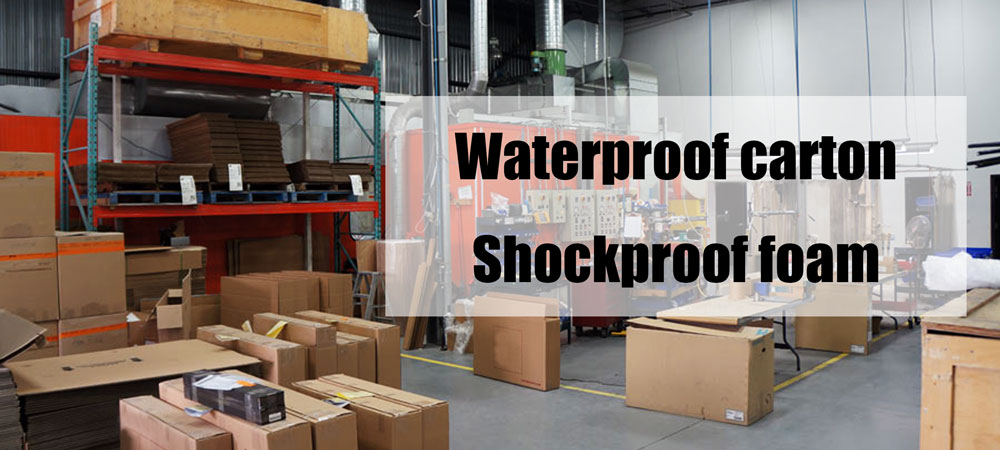 J & T understands the importance of bringing our customers fast and dependable shipping. We work hard to safely and securely ship your order with the least amount of wait time possible.
For international shipping, we only charge and is responsible for shipping fee. All brokerage fees and taxes are not included into the shipping cost. The customer is responsible for these charges and they are dependent on each individual country. Shipment to these countries will be shipped with DHL, TNT, UPS or FedEx.
For calculating the shipping fee, just need to go through the ordering process. The shipping charges will be calculated and sent to you after you told us your shipping information. You will be shown the cost of shipping, as well as given an option for shipping method before you finalize your order.
#5 Payment Information
* We accept many kinds of payment methods such T/T, L/C, Paypal, West Union, etc.
* All major credit cards are accepted through secure payment processor.
* If you have bought multiple items from me, you can send me one payment for all the items instead of paying for them individually.
* If you need to specify the color or other information for the items you purchased, please contact us directly with item number.

Categories
Contact Us
Contact: Johnny
Tel: 0086-577-86919886
E-mail: info@jtelights.com
Add:No.86, Longwan Industrial Zone, Zhejiang, China.