Full Size Light Bars
Hot Selling Amber LED Light Bar for Emergency Vehicles
Item No.: LB004
Super bright LED
12V/24V operating voltage
3 flash patterns
Product description: This amber LED light bar was made with durability, functionality, and affordability. The light combines innovative LED technology and aluminum housing into one impressive unit.

#1 Product Description
Amber LED light bars are one or more visual warning lights fitted to a police car for use when the policeman wishes to convey to other road users the urgency of their journey, to provide additional warning of a hazard when stationary, or in the case of law enforcement as a means of signalling another driver to stop for interaction with an officer. Often, they are used along with a siren (or occasionally sirens) in order to increase their effectiveness.
1. This amber LED light bar has been engineered for a 360-degree lighting output with an aerodynamic, low-profile design.
2. The sleek design of this amber LED light bar improves your vehicle's fuel efficiency which contains LED groups and TIR Optics lens make this lightbar more brilliant than past models.
3. This amber LED light bar also features an PC housing and a fully sealed and weatherproofed flasher, guaranteeing that your light will be bright and clear to withstand all extreme weather conditions.
Features:

- Powered by 12V / 24V / 12V-24V

- Available lengths: 48 inch

- Hight brightness LED

- Amber / Blue / Red / White / Mixed LED colors

- -40℃ - +55℃ working temperature

- IP66 waterproof

- ECE R65 certified

- 3 available flash patterns

- LED take-down and alley lights
- Upgradable multicolor traffic advisor functionality
- Arrow stick directions: right, left, center out

- Non-volatile memory recalls last flash pattern

- 12ft long power cord

- PC lens, aluminum housing, stainless brackets

- Packing information:

Packing Qty: 1 piece / carton

Packing Size: 125*38*26cm

Packing Weight: 16kg
#2 Workshop
#3 Certificates

J & T sells emergency warning equipment such as LED light bars, beacons, sirens and speakers. Most of which are made in line with European stanards and acknowledged with ISO9001, E-mark and CE certificates. But unlike most factories or trading companies in China, we were founded not only to sell the products, but also help the customers find all kinds of solutions in terms of credibility and specialty of the suppliers, quality, prices and customer-service. Our goal is to provide the customers with the emergency vehicle lightings and accessories that satisfy them the most so they can truly benefit from the deal.

#4 Packaging & Shipping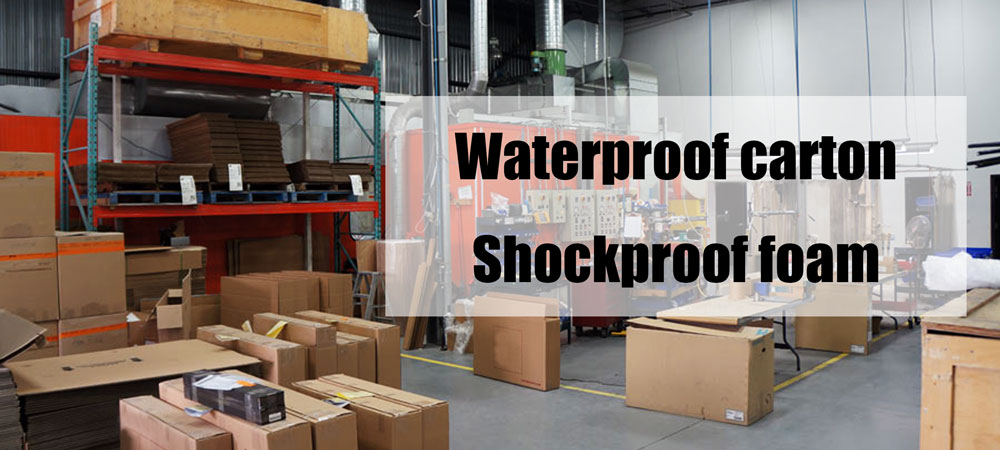 J & T understands the importance of bringing our customers fast and dependable shipping. We work hard to safely and securely ship your order with the least amount of wait time possible.
For international shipping, we only charge and is responsible for shipping fee. All brokerage fees and taxes are not included into the shipping cost. The customer is responsible for these charges and they are dependent on each individual country. Shipment to these countries will be shipped with DHL, TNT, UPS or FedEx.
For calculating the shipping fee, just need to go through the ordering process. The shipping charges will be calculated and sent to you after you told us your shipping information. You will be shown the cost of shipping, as well as given an option for shipping method before you finalize your order.
#5 Payment Information
* We accept many kinds of payment methods such T/T, L/C, Paypal, West Union, etc.
* All major credit cards are accepted through secure payment processor.
* If you have bought multiple items from me, you can send me one payment for all the items instead of paying for them individually.
* If you need to specify the color or other information for the items you purchased, please contact us directly with item number.

Categories
Contact Us
Contact: Johnny
Tel: 0086-577-86919886
E-mail: info@jtelights.com
Add:No.86, Longwan Industrial Zone, Zhejiang, China.